Vous êtes à la recherche d'une activité en ligne qui vous permet de vous rapprocher ? D'établir des contacts sociaux et de passer un agréable moment ? Home And Beer vous propose ses dégustations de bières en ligne avec livraison à domicile ! Pour le prix de 30€, vous passerez 1h30 d'atelier de dégustation en ligne avec notre zythologue !
Pour passer de belles vacances de Carnaval en toute convivialité, nous vous faisons profiter d'une offre spéciale, qui vous fera bénéficier d'une bière gratuite pour toute réservation de dégustation se déroulant après le 15 février ! L'activité en ligne se déroulera selon vos envies ! Date, heure, styles de bières, vous pouvez décider de tout.
Réservez dès à présent votre dégustation privée par ici.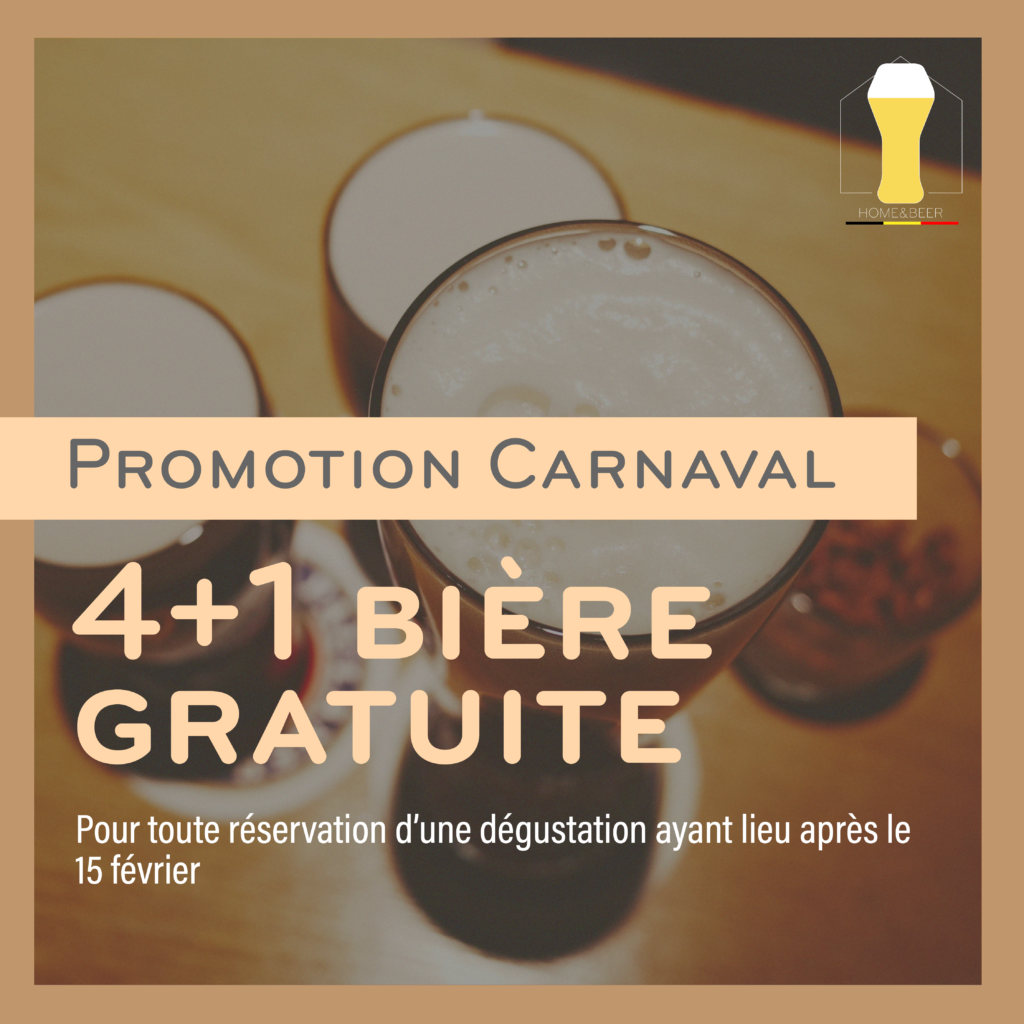 Activité en ligne – Dégustation du 19/02
Afin de proposer cette offre à une plus large échelle, nous vous invitons à nous rejoindre lors de notre dégustation publique du 19/02 (en ligne), pour laquelle vous recevrez 5 bières pour le prix de 4 dans votre pack de dégustation 2.0 !
Cette activité en ligne vous permettra de passer un moment convivial avec des personnes friands de partage ! Toutes les dégustations de Home And Beer se déroulent avec une ambiance agréable et sans chichis !
Vous pouvez obtenir plus d'informations sur l'événement Facebook créé pour l'occasion !