Home and Beer, c'est avant tout une envie et un besoin de partage. La naissance de ce projet entièrement belge remonte à la période de confinement liée à la crise du Covid-19. À cette époque, le monde entier éprouvait l'envie de voir ses proches, alors qu'il était nécessaire de rester chez soi.
Et en matière de retrouvailles, quoi de mieux pour un belge et ses amis que d'organiser cela autour d'une bonne bière? Pour nous, les moments proposés grâce aux dégustations à domicile permettent aux amateurs et amatrices de bières de se rencontrer dans un cadre intime. En effet, ces activités sont généralement organisées dans des lieux impersonnels et sont très rarement privatisées. Afin de rendre cette expérience plus personnelle, nous avons décidé de vous offrir un service totalement sur mesure.
Un service de dégustation « haut de gamme »
Le service à domicile, pourquoi ? Cela permet à nos yeux de proposer un service de qualité, adapté à la demande de chacun.
2, 3, 5, 10 personnes, qui aiment uniquement les bières fruitées ? Tout est envisageable et réalisable, de façon entièrement privatisée. Plus besoin de trouver un groupe déjà formé ou de se voir imposer une date, tout se déroule selon votre demande.
Avec cette approche événementielle, nous vous garantissons une organisation sur mesure, de A à Z. L'entièreté du matériel est apportée, il vous suffit de nous contacter et d'attendre tranquillement le coup de sonnette le jour-J… Les doigts de pied en éventail.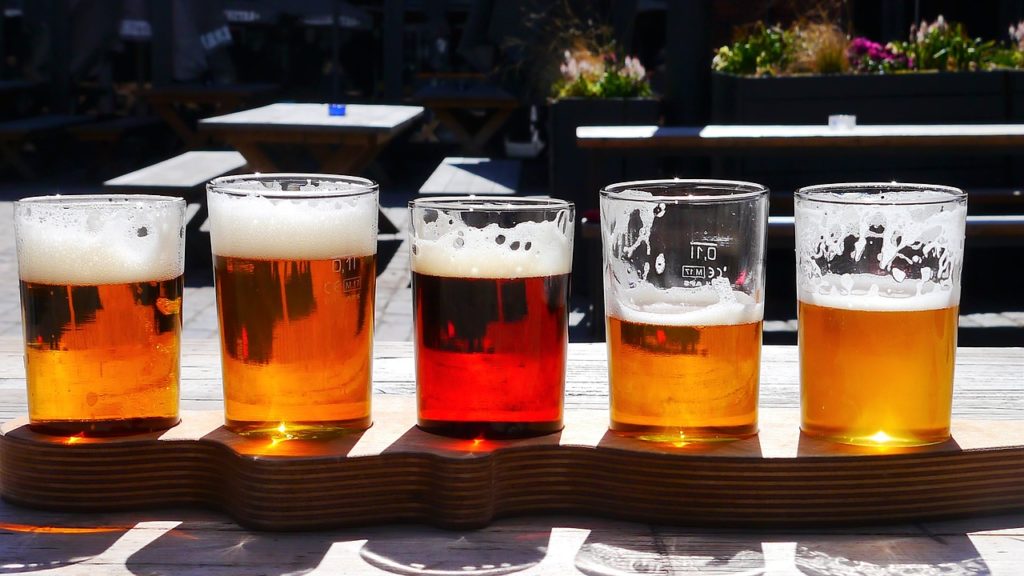 Et avec les mesures actuelles ?
Chez Home and Beer, nous prenons votre sécurité à coeur et adaptons nos services en fonction de l'évolution des mesures sanitaires en vigueur. Nous privilégions évidemment les organisations en extérieur quand cela est possible (terrasse, jardin) et mettons tout en place à l'intérieur quand cela est nécessaire (port du masque, distanciation). Rassurez-vous donc, nous avons toujours les moyens de nous adapter pour vous garantir le meilleur des moments, en toute confiance.