Home and Beer a testé une nouvelle bière pour vous ! Si vous êtes à la recherche d'une bière à la fois rafraichissante et pleine de goûts en cette période de forte chaleur, vous serez ravis avec la Bière des Amis. Cette blonde titrant à 5,8° d'alcool possède les atouts d'une bière de soif : légèreté et fraicheur.
Une bière à partager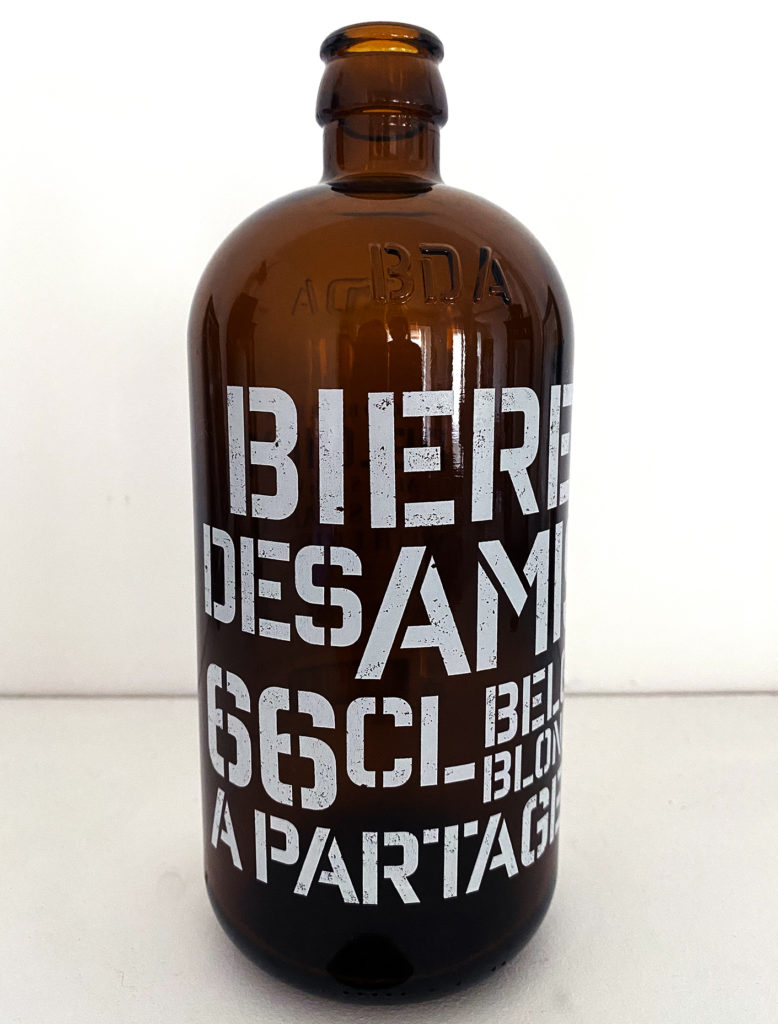 Lancée en février 2019 par Philippe Stassen, la Bière des Amis présente un design surprenant. Sa bouteille au look vintage rappelant les médicaments d'antan contient 66 cl de doux breuvage. Un package parfait pour une bière à consommer à deux ! Vous n'êtes pas adepte du partage ? Pas d'inquiétude, la Bière des Amis existe également en format 33 cl afin de correspondre aux standards du marché.
La Bière des Amis, une bière 100% belge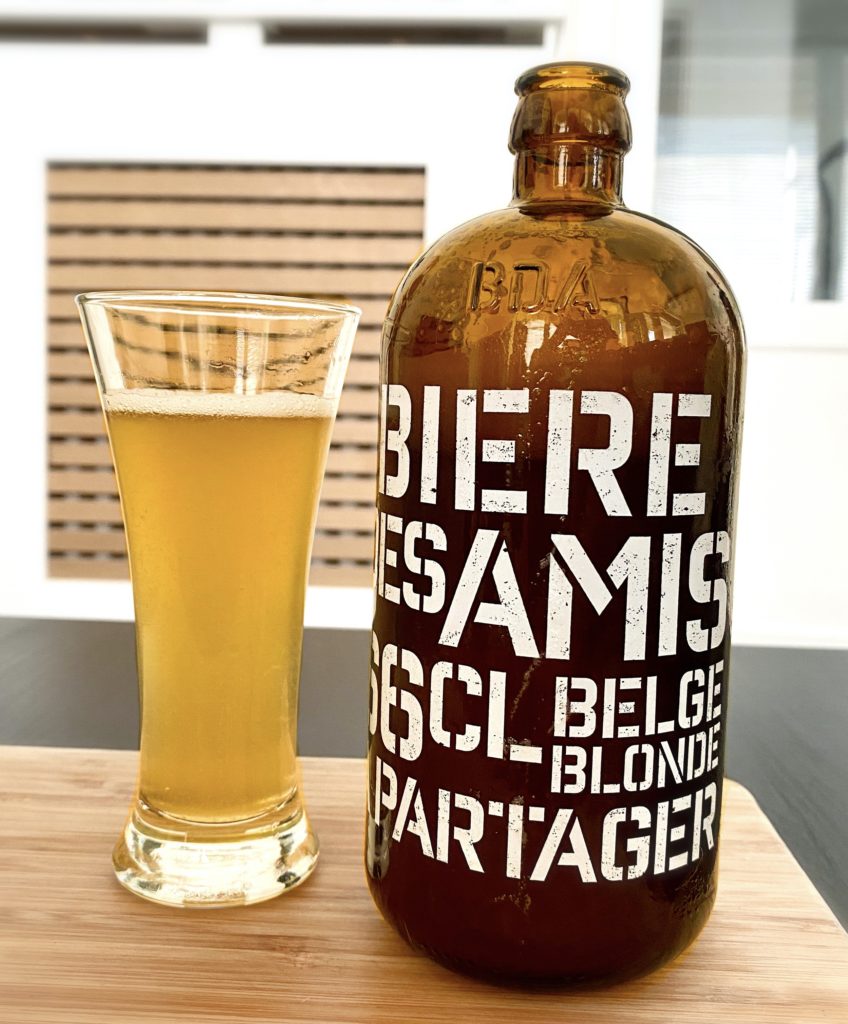 De quoi nous faire plaisir !
La Bière des Amis est en effet obtenue grâce à des matières premières uniquement issues de Belgique et ce, jusqu'à l'orge ! Totalement naturelle et sans aucun additif, la bière passe entre des mains expertes puisque son élaboration se passe à la Brasserie des Légendes. Après sa mise en bouteille, elle patiente sagement quelques semaines avant de se retrouver dans les commerces. Cela lui permet d'obtenir une deuxième fermentation, qui lui confère son pétillant naturel.
Caractéristiques

Conquis ? N'hésitez pas à visiter leur site web : https://bieredesamis.be/fr/
Envie de découvrir de nouveaux goûts ? Demandez maintenant votre dégustation avec Home and Beer ou offrez-la en nous contactant.